Sorry that I haven't blogged in a while. I had a very special opportunity last weekend and I just couldn't pass it up. Mindy gave me permission... no, her BLESSING even... to conduct a lingerie photo shoot of a retired model who just happens to be residing in Poetry, Texas. Whoa! Am I a lucky boyfriend or WHAT?!
Here is my best photo from last weekend's shoot. You have to admit that strap falling off the shoulder is kind of sexy! Woo hoo!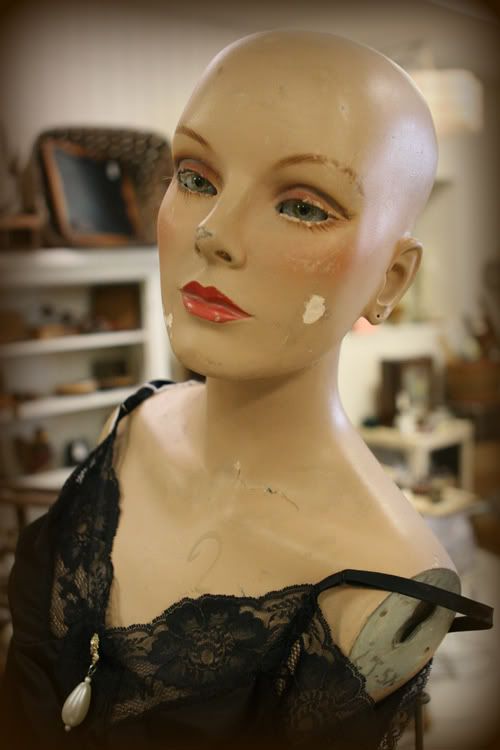 As you can see, she may be retired, but she can still turn a head. (Just not her OWN head, as it turns out.)

Thank you, Mindy, for letting me do this. Yes, she is pretty, but darling I only have eyes for you!

You should come on out to Primitiques 'n Poetry and see this model before she's gone. Better yet, come take her home with you!!!