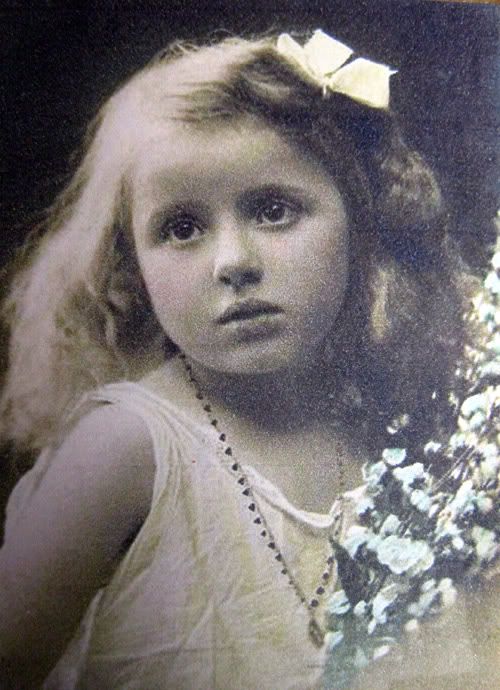 Isn't this photo amazing? Remind you of anyone? I love it!
I was fortunate to win some prizes in the
Bucks for Bella Raffle
hosted by the
Junk Sistas
. One of the prizes arrived today. As I'm sure you can imagine, I was feeling crazy good with anticipation as I opened the box.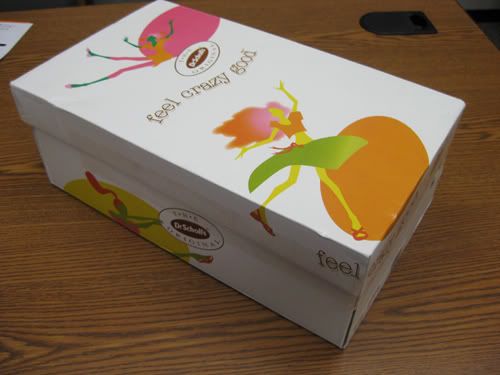 It's a box of
baby themed shabby treasures
from Mary at
Vintage Patina
. The contents are just wonderful! An extraordinarily tasteful gift! Mary packaged it so perfectly that I hated to mess anything up by unpacking it too much to take more pictures. But there are several layers of precious goodies in here.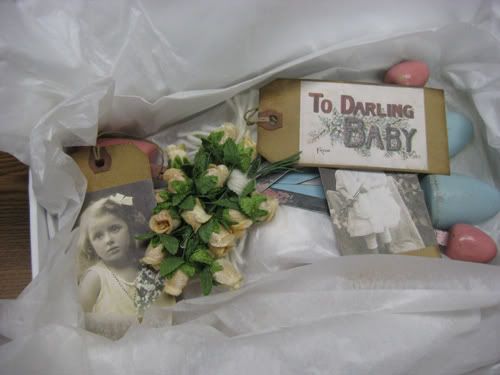 My own children are teenagers and (hopefully) it will be a while before they start having babies of their own. So I've decided that this box of baby themed goodies sans one item will be re-gifted to
Bella's grandma
at the
Winnie and Tulula's
grand opening this Saturday.
And what is this one item I'm holding back for myself? The tag with the picture of the little girl. (It's nestled in the left side of the box in the last photo and the first photo is a close up of it.) I don't think Debbie will mind too much if I just keep this one little momento.
There is something just so captivating about this photo that I can't stop looking at it. Maybe it's the big eyes that remind me of
my love, Mindy
. Maybe it's the sweet innocent expression. Or the light. Whatever it is, as Mindy says...
"It speaks to me."