I am 49 years old. On May 3rd, 2011, I plan to turn 50. I say "plan to" because I could be run over by a bus or Jesus could come back. But barring any unforeseen or unusual circumstances, I will be a half-century old in less than a year. Five-0. That, my friends, is a milestone birthday if there ever was one! And cause for celebration!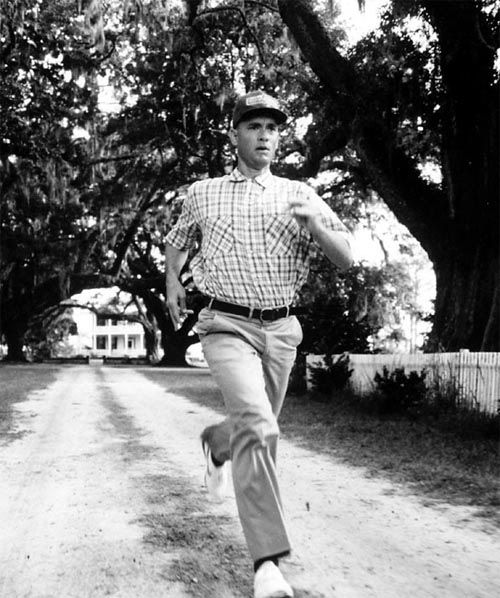 How should I commemorate such an event? Well, I may mark it in many ways and I reserve the right to add to the list as I go along. But I have been giving this some thought and have decided on at least one fitting element of the celebration... good physical health.
After all, I have much to live for and a lot of great living ahead! Have you met my girlfriend,
Mindy
? Yep, she will keep me busy enough! And then there are my kids! And perhaps… one day… grandkids! So, going forward, I see my life filled with a lot of fun, youthful activity. There's just no way around it.
To put it simply, I've got things to do. I am quite certain there are many tall mountains left to climb and all that mountain climbing could make me tired and out of breath if I don't take good care of my body. I will. It's important.
And so I have decided that, among other things, I would like to celebrate my 50th year with a physical challenge. Something that makes a statement about the life that still lies before me and what it will require of me in order to enjoy it to its fullest potential. I want to do something that quite literally propels me into the next season of my life.
My Goal: Run a half-marathon. 21 kilometers. 13.1 miles. Uh huh.
Being that I have never been a runner in my life, I do not feel qualified to even consider a full marathon. Of course, the word "marathon" has that romantic ring to it. I can almost hear the soundtrack from "Chariots of Fire," can't you? But as someone who has not yet run his first race, I must learn what it is I am even asking of myself. I feel a half-marathon is a realistic goal. I can envision it. It "feels" attainable. A half-marathon. Goal set. Check.
But one does not just get up off the couch one day, walk outside and run 13.1 miles. You have to work toward it. At least that's what I have been told. Remember, I am not a runner... yet. On the other hand, I am not a couch potato either. I work out. I lead a relatively active lifestyle. And I believe I am in reasonably good physical condition. So how do I start the process? I jump in with both feet. (Pun intended.) I commit. That's all I know to do at this point. So here goes nothin'...
I am now registered to run the "
Hottest 10K
" on August 15th at White Rock Lake in Dallas. A 10K run is 6.2 miles. I might have been inclined to start with a 5K, but one doesn't happen to be offered at this event. So 10K it is.
I'd better get to runnin'!