They say that necessity is the mother of invention. That may be true, but not wanting to go to the grocery store is a pretty good motivator as well! Maybe a second cousin of invention or something.
Anyway, I invented this tangy baked fish recipe today just because I had thawed out some striped bass and I didn't want to go to the grocery store.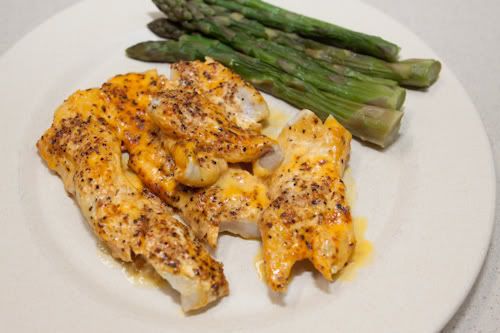 It turned out pretty darn good! I would make it again. I mixed in a bowl 1/4 cup Miracle Whip, 1/4 cup Hidden Valley Ranch Salad Dressing (from a bottle) and 1/2 cup Wish Bone Italian Dressing. I tasted that and decided it needed a bit more kick. A friend recently turned me on to this stuff...
I whipped one packet of Sazon Goya con Azafran into the mixture and it gave it a nice flavor and turned it a pretty orange color to boot. Then I lined a cake pan with foil, layed my fish in the bottom of it and spooned my mixture on top. Then sprinkled liberally with California Style Lemon Pepper.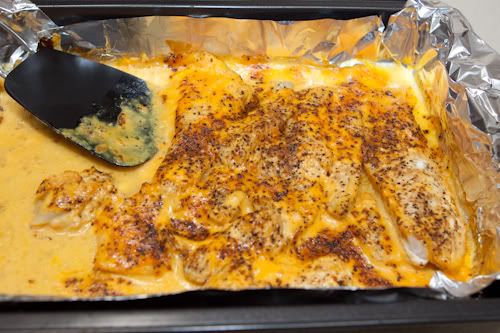 I baked it at 325 for 30 minutes. It has a sort of tangy southwest flavor. I ate a lot of it. Sorry about the anemic looking asparagus! It was frozen and I zapped it in the microwave a little too long. Oh well.
I guess I'll call it Sazon Tangy Baked fish. That is, unless you can suggest a better name. What say you?