This may not appeal to everyone.
But there's bound to be a few of you out there. You know how you are.
If your favorite TV is the Discovery Channel or Animal Planet, this post is for you!
I took these pictures almost a year ago at my deer lease in Kent County.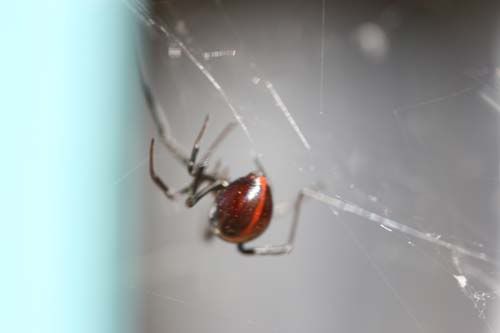 I had a plastic table that I kept scooted up under my travel trailer when I wasn't using it. When I pulled it out, I found this going on underneath.
Behold, the life and death struggle between a rather large black widow spider and a rhinoceros beetle!
The spider was in constant motion on an ever-bouncing web, making macro photography a challenge.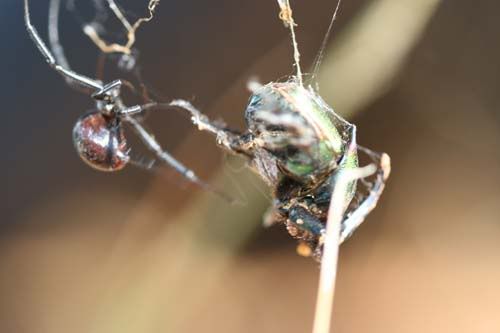 The spider frantically spun its web.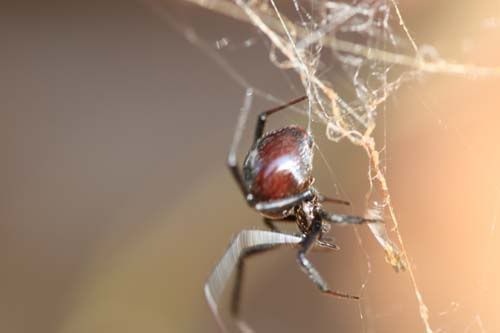 The beetle kicked and struggled against its bondage.
The rhino beetle was beautiful iridescent green, blue and purple.
Beware the red hour glass of the black widow!
And just when it seemed that fate was sealed.
And all hope for the beetle was gone.
I circumvented nature by freeing the beetle.
I know I shouldn't have. But sometimes it's hard to be impartial. Poor hungry black widow!