Mindy
and I attended a wedding on Saturday. Here is a picture of the beautiful bride dancing with her daddy...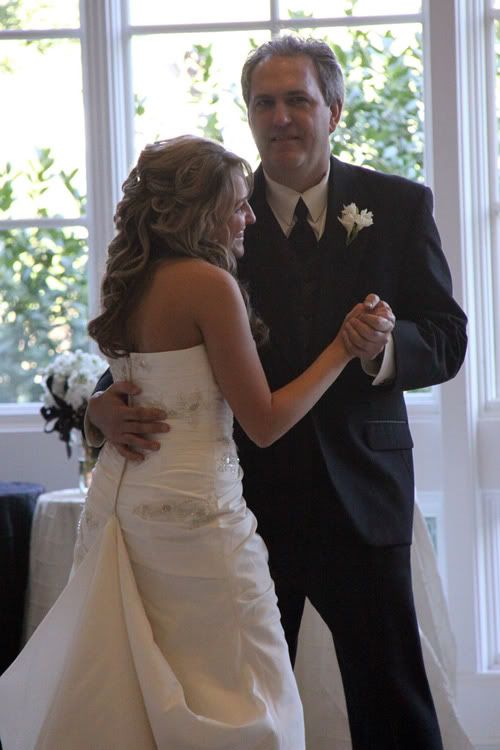 They played "Cinderella" by Steven Curtis Chapman. As a dad, this kind of hits me on a visceral level. I don't know that there is any way to fully prepare your heart for the rollercoaster of emotions that must come on a day like this.
Watching his little girl ride away with the man of her dreams...
I guess it's kind of unusual that I didn't include a picture of the groom. They do look so happy together! It was an absolutely beautiful, joyous and wonderful wedding and reception! For more pictures, go
HERE
.
But this post is for the member of the wedding party that I identify most with...
the daddy.
Here's to you,
Tim
. Well done, my friend!