No, not the civil war book by Bruce Catton. And maybe "hallowed" is a slight exageration. But I did get the feeling that there's something very special about this piece of real estate!
On Labor Day weekend,
Mindy
took me to the place where she will be set up near Zapp Hall in Warrenton. I got to see the lay of the land. Up close. Personal.
I liked the colors, textures, highlights and shadows of this nearby rustic outbuilding. It seemed very photo-worthy!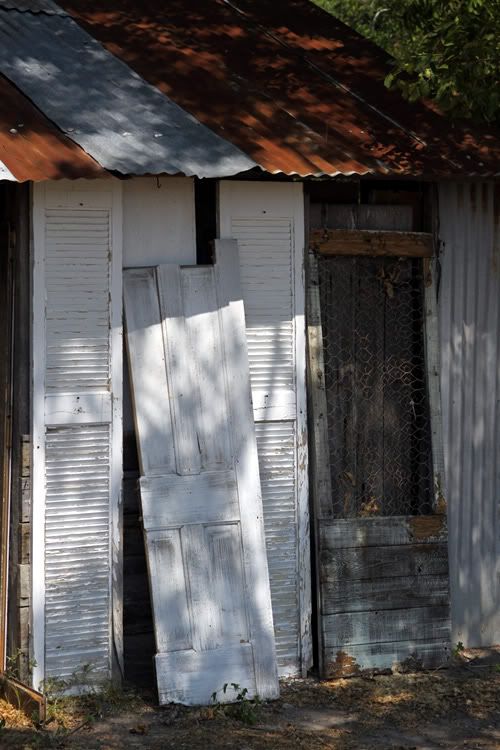 I hope I am not treading on her toes to blog about our visit, but it was exciting to finally see this place in person! I'm pretty sure she will do a thorough blog later, so consider this only a sampling!
Talk about chippy white paint! It's quiet now, but not for long! I look forward to meeting new and old friends there very soon!