I saw this sign on top of a Yellow Cab this morning at a stop light. It's a good thing that I keep my point-and-shoot camera in my brief case for just such an opportunity.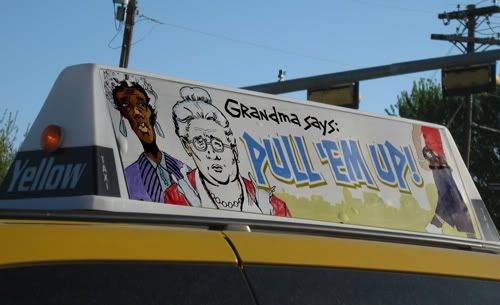 I don't know who pays for these signs, but I thought it was funny!
Boys, listen to your grandma!